Brass pendant | Jean Perzel
Period :
Materials : Brass, glass
Dimensions : 44 x 13. 7 inches
Artist : Jean Perzel
Cet objet est disponible
Description
Brass pendant, semi-spherical shade, white glass.
44 x 13. 7 in.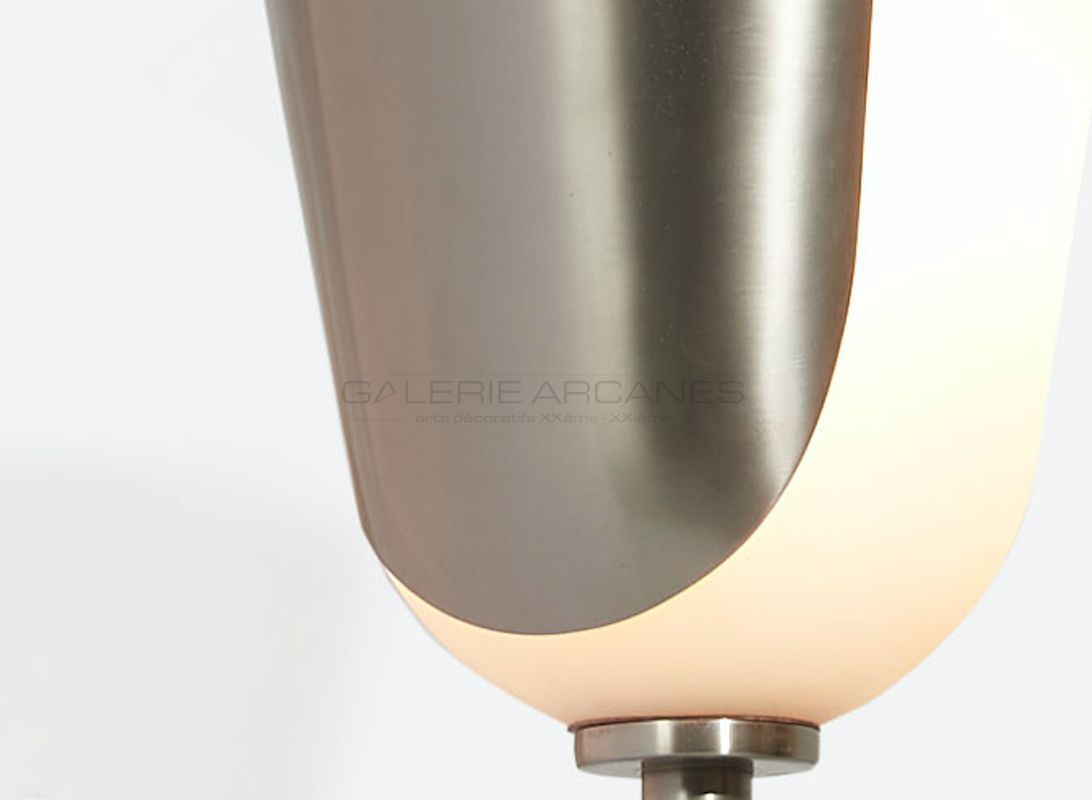 Jean Perzel (1892-1986)
Jean Perzel he creates in own firm in 1923. oHe then undertakes a methodical approach to lighting and work to the enhancement of modern interior. In doing so, he obtains several prices for the devices he presents in various events such as 1925 Salon des Décorateurs or 1932 to 1936 Salons of the Beaux Arts National Society. The lighting of luminaires by Jean Perzel is soft and diffuse. Sleek forms, of Art Deco influences, remarkably underline the decorative expression of glass work and perfectly fit modern architecture.
Soon seconded in his endeavour by his nephew François Raidt, Perzel acquires a fame that leads him to be entrusted with important lighting projects. His house, where his luminaires are still exhibited, testifies of the visionary personality of this one-of-a-kind creator.