Floor Lamp "Osiris" Smoked Glass, Metal, 1970 | Nanda Vigo
Period : Circa 1970
Materials : Smoked Glass, Metal
Dimensions : 68.9 x 9.85 x 8.67 in
Artist : Nanda Vigo
Cet objet est disponible
Description
Floor Lamp "Osiris"
Smoked Glass and metal structure. Arredoluce editions, 1970.
68.9 x 9.85 x 8.67 in.
In 1973, Nanda Vigo received the Triennale di Milano silver medal with this beautiful design floor lamp.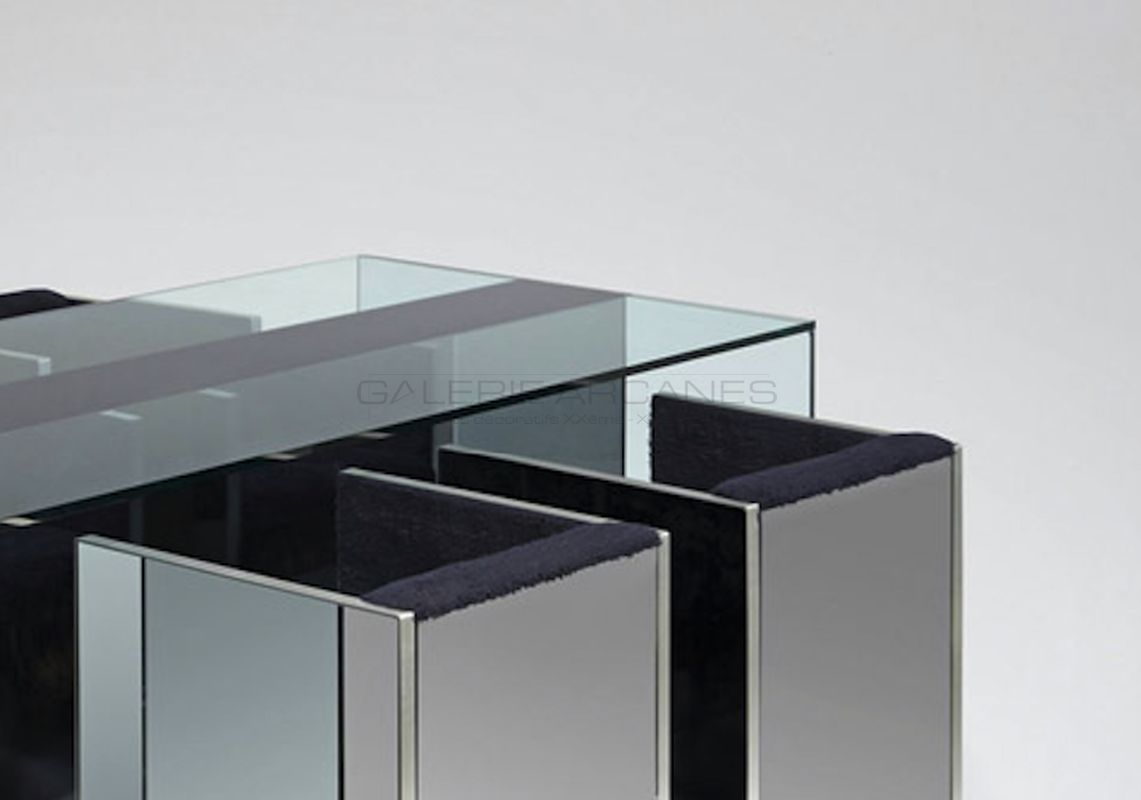 Nanda Vigo (née en 1936)
Born in 1936 in Milan, Nanda Vigo graduates from the polytechnic school of Lausanne. After professional experiences in San Francisco and with Franck Lloyd Wright, she opens her own studio in Milan in 1959. Member of the ZERO movement, she takes interest in light and its dynamic, and build the sensible space using illuminated elements and materials coming from industry like glass, mirrors and neons.
Nanda Vigo takes part in numerous design events and her recognition is worldwide, as her creations are exhibited in several galleries and museums of contemporary art. She has also been a teacher in prestigious design schools in Lausanne, Milan and Brera. She now lives and works between Milan and Kenya.