"Le Vol II", lumigraphy, circa 2017 | Bastien Carré
Period : Circa 2017
Materials : Leds, steel, aluminium
Dimensions : 31 x 18 x 19.5 in.
Artist : Bastien Carré
Cet objet est disponible
Description
Light sculpture "Vol II" (The Flight)
LED assembled on steel wire. Aluminium rectangular base provided with a switch.
Signed, Numbered 7/8.
31 x 18 x 19.5 in.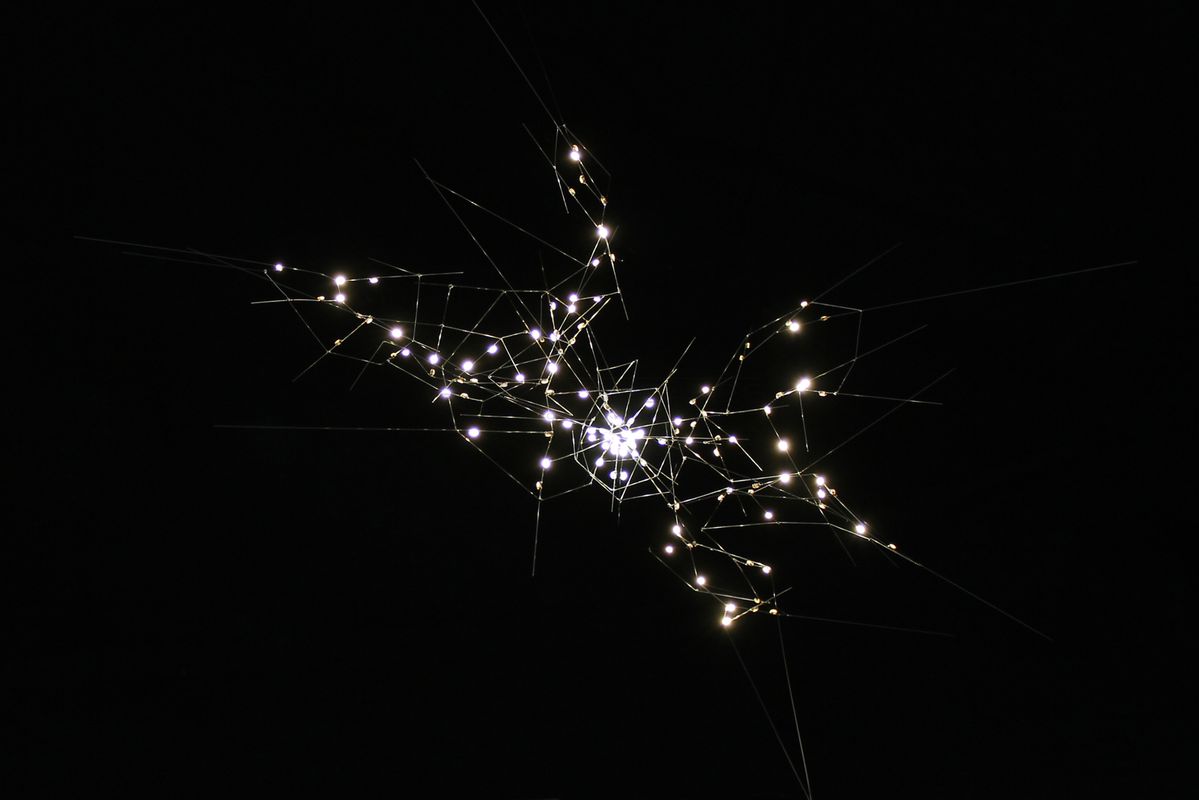 Bastien Carré (né en 1975)
Bastien Carré works with light since his studies in the art school Olivier de Serres in Paris. He combines his scientific ad artistic skills to turn an electrical circuit into a piece of art. Led instantly becomes his favourite medium, playing with it as one would with raw material by combining it with wires, aluminium, Plexiglass, or any other material that allows him to explore the world of light.
His talent takes shape as suspended forms, sculptures and paintings, aerial structures, full of poetry and grace.