Secretary bookcase, ash structure, circa 1957 | Louis Sognot
Period : Circa 1957
Materials : Ash, Macassar ebony
Dimensions : 49.2 x 78.7 x 15.7 inches
Artist : Louis Sognot
Cet objet est disponible
Description
Secretary bookcase, ash structure, Macassar ebony facade opening onto a central flap, two side doors and three drawers. Stamped on the back by the house "Maurice Rinck". Circa 1957.
49.2 x 78.7 x 15.7 inches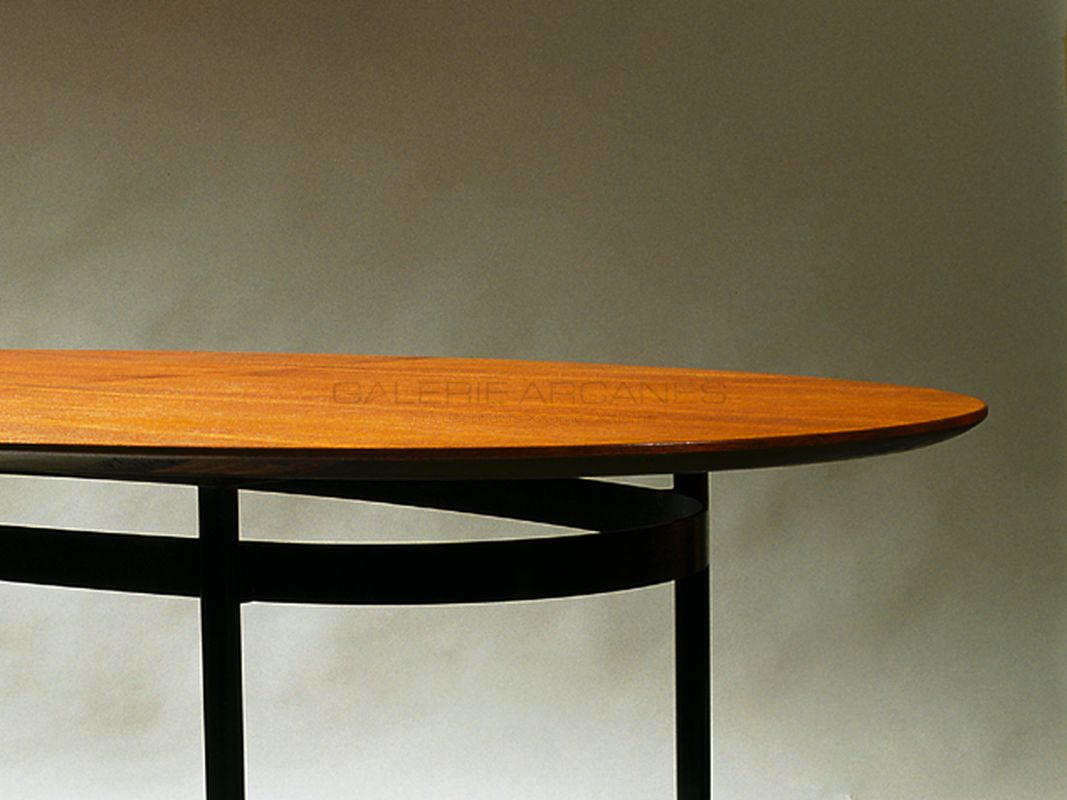 Louis Sognot (1892-1969)
Louis Sognot begins his studies at the Bernard Palissy school before entering the Maison Jansen, where he learns the fundamentals of traditional woodworking. He later joins the Maison Krieger where he his commissioned to accommodate small spaces and thus develop an interest for the functional aspect of furniture. In 1920, Louis Sognot enters Primavera and he joins the French Union of Modern Artists (UAM) in 1930.
In the search for functional and broadly affordable productions, Sognot invents and builds; introducing modern materials, such as duralumin, glass and mirrors, within the design of the furniture. Louis Sognot would collaborate with Serge Mouille, Charlotte Alix and Maurice Rinck. Additionally, he would teach at the École Boulle, the École Nationale Supérieure des Arts Décoratifs (National School of Decorative Art) and the school of the Union Centrale des Arts Décoratifs (Central Union for Decorative Art).