Side table, black lacquered wood, circa 1930 | Dominique
Period : Circa 1930
Materials : Black lacquered wood, bronze
Dimensions : 20.5 x 30 x 14.2 in.
Artist : Dominique
Cet objet est disponible
Description
Small side table of black lacquered wood. Both plates rest on two lateral solid posts. The base is enhanced with gilt bronze skates. Circa 1930.
20.5 x 30 x 14.2 in.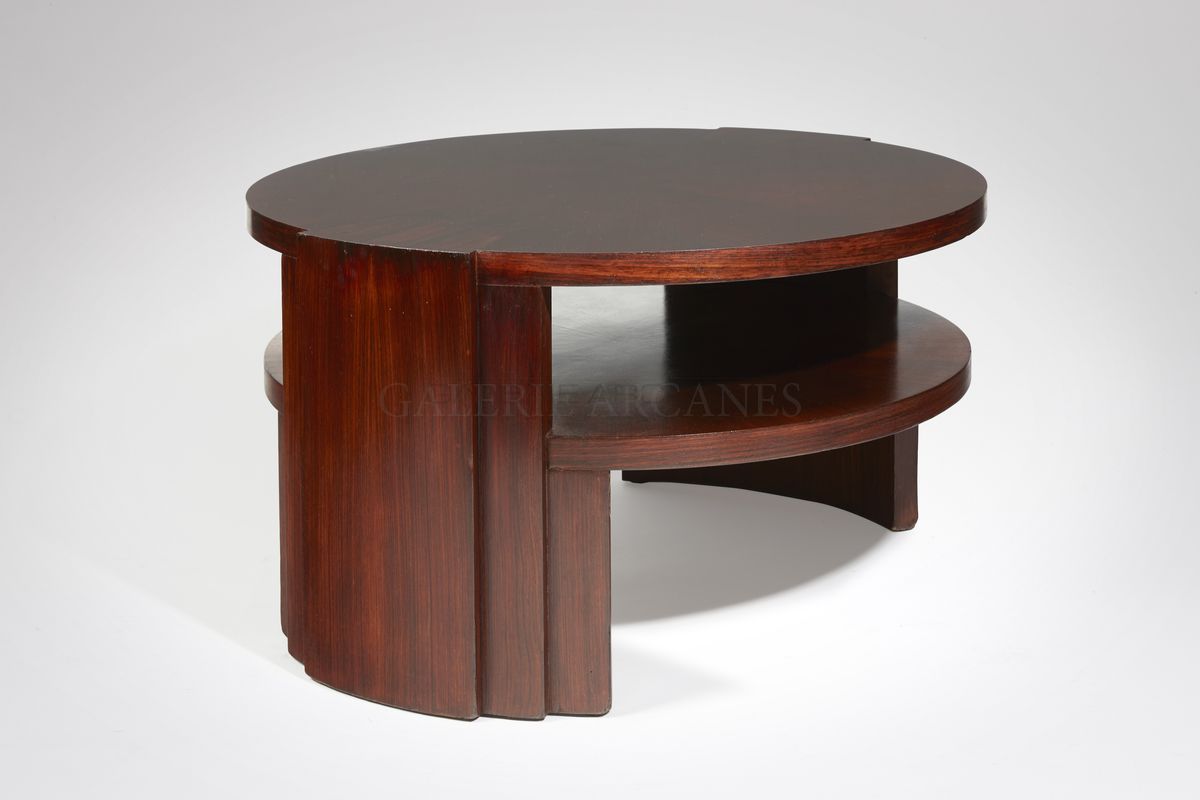 Dominique (maison fondée en 1922)
As soon as the year of its foundation in 1922, Dominique is recognized as a house of avant-garde designers by exhibiting an elegant furniture set showing geometric and faceted forms recalling cubism.
As in most of design houses, André Domin and Marcel Genevrière do not execute themselves the interior, furniture and luminaires carrying their names. Their projects, in the form of nature-size sketches, are assigned to talented craftsmen that carefully realize them. The firm would keep on activities under the management of Alain Domin, André's son, until 1970.