Set of Standard Chairs, Steel and Oak, Circa 1944 | Jean Prouvé
Period : Circa 1944
Materials : steel, oak
Dimensions : 32 x 16.5 x 19 in.
Artist : Jean Prouvé
Cet objet n'est plus disponible
Description
Standard Chairs
Set of four Standard chairs. Model 305, enameled steel and oak plywood. Manufactured by Ateliers Prouve, France, 1944 Edition.
32 x 16.5 x 19 in.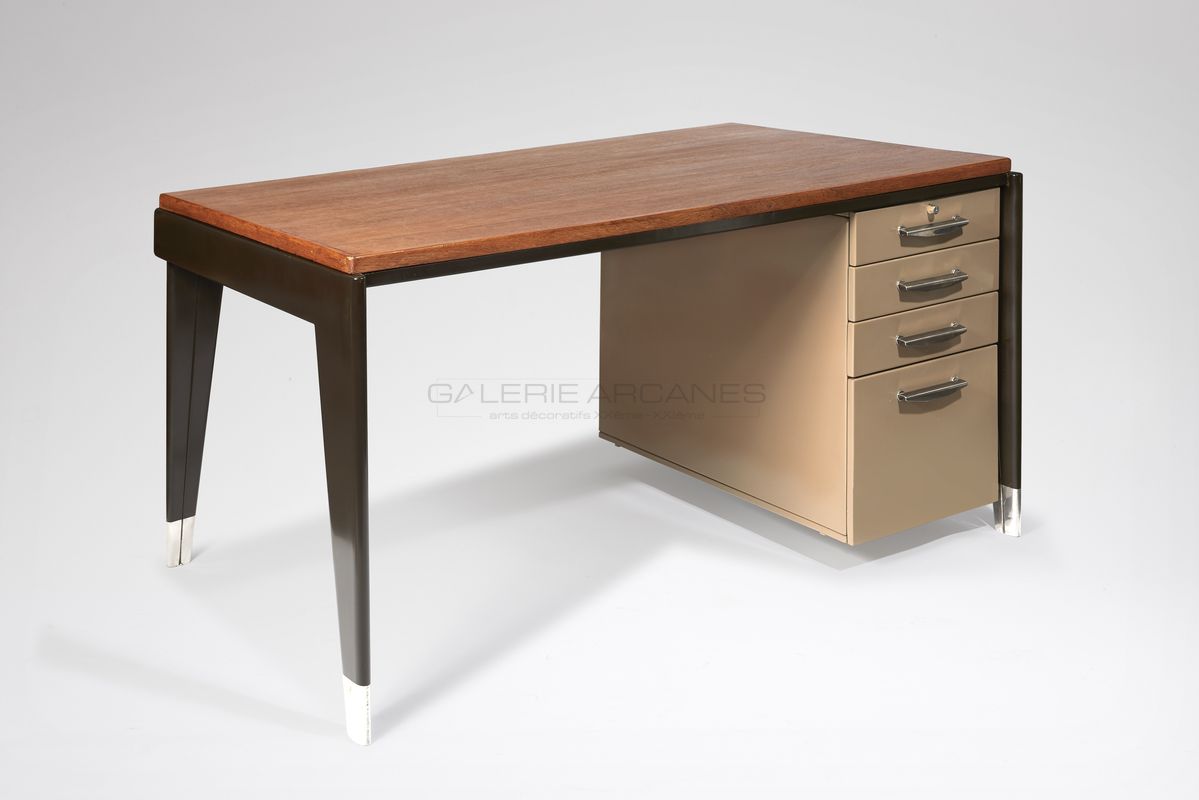 Jean Prouvé (1901-1984)
Jean Prouvé is introduced and trained to metalworking at age 16. He opens his first workshop in 1924 and experiments with metal properties and try out new soldering and polishing techniques. His furniture is based on prototypes above all conceived to be functional and widely distributed.
Working hand in hand with architects like Tony Garnier of Beaudouin et Lods and Charlotte Perriand. He maintains numerous partnerships through the realization of several buildings and interior design projects, and teaches from 1957 to 1969 in the Conservatoire National des Arts et Métiers. In 1963 he receives the prestigious Auguste Perret Price from the International Union of Architects.