Baluster vase, turquoise blue glaze | Emile Lenoble
Description
Long-neck baluster vase, decorated with an orientalizing scroll frieze enamelled with turquoise blue glaze. Mongrammed. Circa 1920.
Height : 17.3 inches.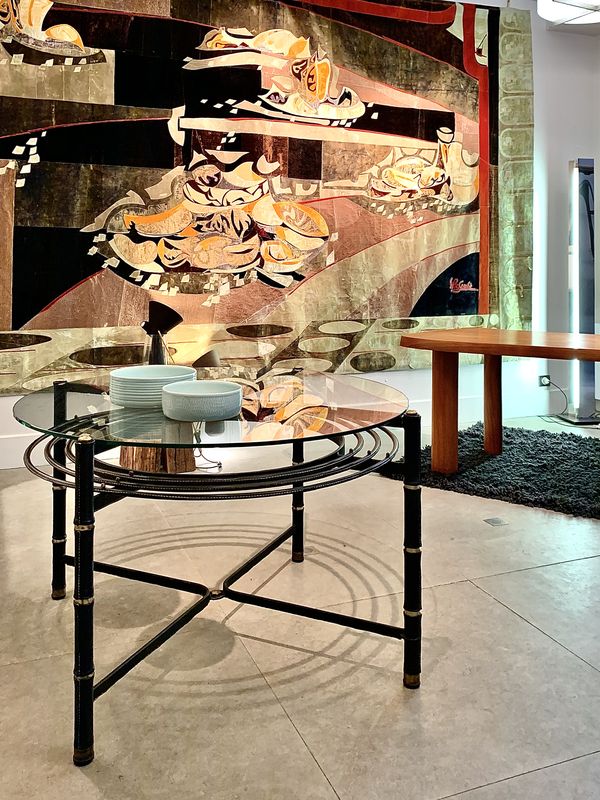 Spécialisée dans les Arts décoratifs du XXe siècle, la Galerie présente depuis son ouverture une sélection d'objets, de luminaires et de meubles de créateurs et designers français de 1920 à 1970, documentations ou provenance à l'appui. Elle s'attache également à faire découvrir des artistes moins connus, dont la qualité et l'élégance des créations nécessitent selon elle, une remise à l'honneur évidente.