"Forme Libre" Desk, cherry wood, circa 1962 | Charlotte Perriand
Period : 1962
Materials : Cherry wood
Dimensions : 28.7 x 79 x 32.3 in.
Artist : Charlotte Perriand
Cet objet n'est plus disponible
Description
"Forme Libre" Desk.
Beautiful cherry wood desk. Designed by Charlotte Perriand and made by André Chetaille. Circa 1962.
28.7 x 79 x 32.3 in.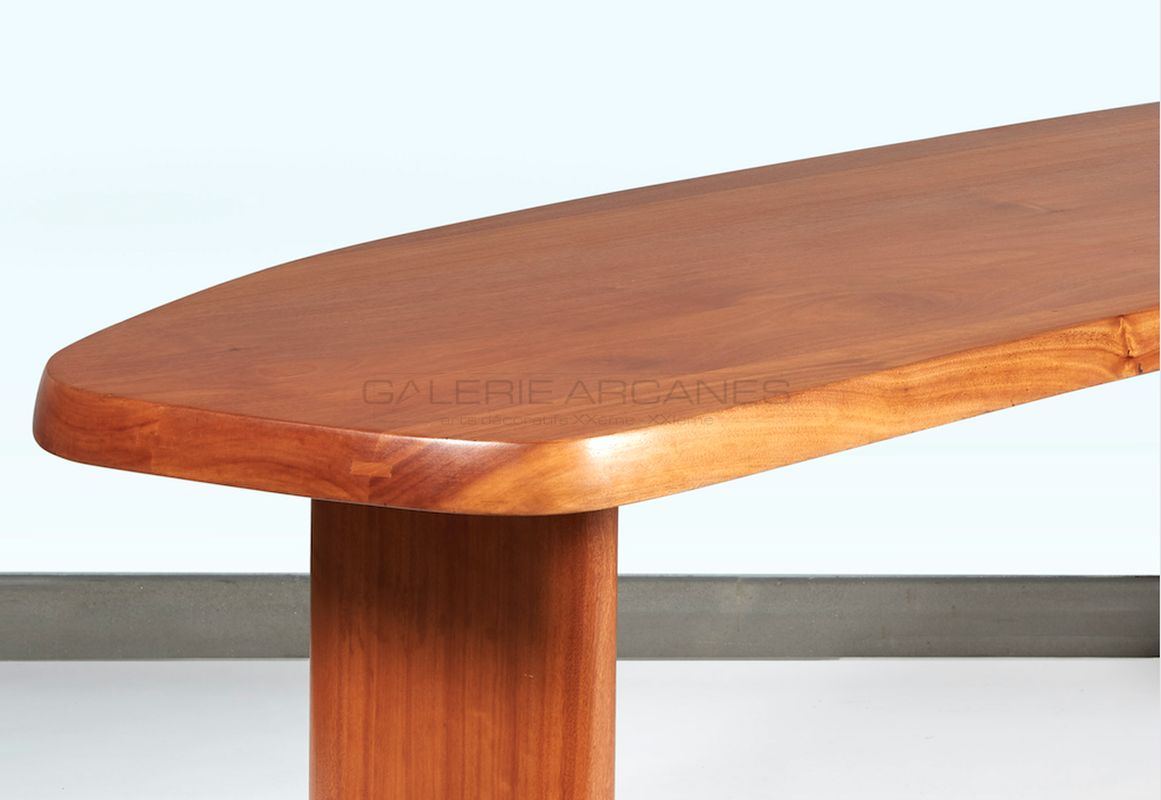 Charlotte Perriand (1903-1999)
Admitted in 1920 in the Central Union for Decorative Arts, Charlotte Perriand completes her training by attending the architecture classes taught by Maurice Dufrène and by taking her habits in André Lothe's workshop, and then collaborating with Le Corbusier during 10 years.
Her creations, brilliantly combining tradition and modernity, make a fine synthesis of her experiences and intuitions. Widely recognized for her work, Charlotte Perriand is entrusted with the accommodation of many architecture projects, such as the Japanese ambassador's house in Paris, the Air France office in London, or 'Les Arcs' ski resort in Chambéry, where she each time proved her inspired vision of spatial organization and ability to establish a dialogue with Nature.