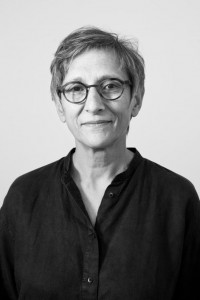 Brigitte Marionneau (born in 1958)
« LE NOIR EFFACE TOUT ARTIFICE.
SEULES COMPTENT LA LIGNE, LA FORME, LA MATIÈRE ET LA LUMIÈRE. »
( Black erases all artifice.
Only line, form, material and light count.)
At the age of 23, familiar with the foundations of Japanese culture and art, through the study of the Masamichi Noro method, a Japanese body art, Brigitte Marionneau decided to train in raku ceramics with Camille Virot.
Seven years later, she moved to the village of La Borne, the internationally renown crucible of contemporary stoneware in France and set up her own studio.
Seduced by the history of La Borne and its "Movement" created in the 1940s, her artistic approach gradually took root in this territory and its intellectual neighborhood and artistic filiations.
Today, she walks in the footsteps of her elders from La Borne, such as Lerat, Yves Mohy and Joulia. A sculptor's approach concerned with highlighting the material without artifice, in the tension of volumes whose simplicity translates a quest for the essential.
In 2018, after 30 years in La Borne, she got herself back in movement, this time towards the peninsula of Guérande, in the south of Bretagne.
Art Contemporain